Product owner
This position is no longer active
Either the position was filled, or the ad has expired.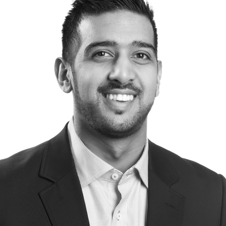 Contact
Zahir Gaziza
CTO - Chief Technical Officer – Group Technical CoC
WHY HYDROSCAND?
Take the steering wheel

We want you to put your career in your hands, so you can realize potential and ideas that you never thought possible. But don't worry, we'll be right there with you.

Make an impact

We all want to make a difference. Part of our DNA is to cultivate new ideas. At Hydroscand we think this is essential for staying motivated, being a true team player, and contributing to our overall success. We need you in our fight against downtime!

Enjoy opportunities everywhere

With operations in 20 countries across three continents, we offer extensive opportunities to exchange skills and knowledge with your colleagues worldwide​.

Professional development

For us, a career is a process where you as an employee continuously develop. We support all employees to continuously develop in their current roles and to take on new challenges within the group.
WORKPLACE & CULTURE
Do you love technology? Do you enjoy innovation?
Are you forever striving to make things better?
Are you an international team player?
Awesome! You'll fit right in. Come help us shape the future!
About Hydroscand Group
Hydroscand - an international family-owned business - provides solutions and services for hoses, fittings and related products through a customer-driven and decentralized organisation. With operations in 20 countries, more than 240 hose service branches, over 140 HoseExpress mobile service units and 450 resellers we are always strategically positioned to support our customers' operations. We have over 1,400 employees and serve more than 100,000 customers in Europe, Asia and Africa
Co-workers
More than 1,600
Turnover
€ 300 million (2021)