Group Marketing & Commercial Development
Junior Commercial Developer
Do you want to be a key player in an industry leading company pursuing a growth journey? Are you a team player with business background? Do you want to work in an international environment across different functions? We are looking for someone who is eager to learn and with an analytical and structured mindset for the role Junior Commercial Developer. Do you recognize yourself in this description? Welcome to join our team!

WORK TASKS
Hydroscand was founded in 1969 in Stockholm, Sweden. Today we are a global provider of services and solutions for hoses, fittings and related needs. We work innovatively and customer-driven and we strive to always find solutions that help our customer increase their efficiency and profitability. With operations in 20 countries, more than 240 hose service branches, over 140 HoseExpress service vans and 450 resellers we are always strategically positioned to support our customers' operations.
To maintain our global leadership in our industry and continue on our ambitious growth journey we are currently looking for an analytical and structured Junior Commercial Developer. This is a key role within the Group Marketing & Commercial Development team where you will work closely with stakeholders across many functional areas and geographies. The position is based at Hydroscand's headquarter in Sköndal, Stockholm and you will report to the Head of Global Marketing and Commercial Development. Your primary work tasks will include:
Be a key player in contributing to growth strategies and translate market insights into tangible actions
Be part of strategic, commercial projects within areas such as marketing, sales and pricing across functions and geographies
Conduct business and commercial analyses to visualize and communicate insights to the organization
Support our markets in strategic operational tasks
Solve business challenges, both as part of a team and independently
For the right candidate, there are great possibilities to further grow and develop into new roles with increasing responsibility.
YOUR BACKGROUND
To fully thrive and excel in the position as our Junior Commercial Developer the following background is preferred:

Higher education, e.g. degree in engineering, business or economics
Graduating spring 2022 or newly graduate with up to ~1-2 years of relevant work experience
Strong analytical skills together with a pragmatic "hands-on" mentality in terms of solving business challenges
Proactive, driven, and keen to take on responsibility
Proficient in MS-Office applications or eager to quickly learn on the job (especially Excel & PowerPoint)
Strong written and verbal communication skills, both in Swedish and English
Additional information
For questions regarding the recruitment process, please contact Henrik Möller, Business Development Manager (Henrik.Moller@hydroscandgroup.com, +46 730 83 65 25). Please note that we do not accept applications via e-mail.
How to apply
If you are interested and meet the above requirements, please submit your application with CV, cover letter (both in English), and university transcripts no later than the 30th of April 2022. Please note that we will screen candidates continuously during the application period.
We truly look forward to your application!
Group team

Role

Commercial development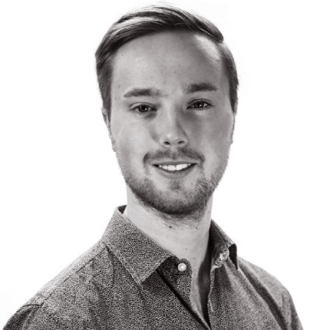 Contact
Henrik Möller
Business Developer – Group Marketing & Commercial Development
WHY HYDROSCAND?
Take the steering wheel

We want you to put your career in your hands, so you can realize potential and ideas that you never thought possible. But don't worry, we'll be right there with you.

Make an impact

We all want to make a difference. Part of our DNA is to cultivate new ideas. At Hydroscand we think this is essential for staying motivated, being a true team player, and contributing to our overall success. We need you in our fight against downtime!

Enjoy opportunities everywhere

With operations in 20 countries across three continents, we offer extensive opportunities to exchange skills and knowledge with your colleagues worldwide​.

Professional development

For us, a career is a process where you as an employee continuously develop. We support all employees to continuously develop in their current roles and to take on new challenges within the group.
WORKPLACE & CULTURE
Do you love technology? Do you enjoy innovation?
Are you forever striving to make things better?
Are you an international team player?
Awesome! You'll fit right in. Come help us shape the future!
About Hydroscand Group
Hydroscand - an international family-owned business - provides solutions and services for hoses, fittings and related products through a customer-driven and decentralized organisation. With operations in 20 countries, more than 240 hose service branches, over 140 HoseExpress mobile service units and 450 resellers we are always strategically positioned to support our customers' operations. We have over 1,400 employees and serve more than 100,000 customers in Europe, Asia and Africa
Coworkers
More than 1,400
Turnover
€ 250 million (2019)
Group Marketing & Commercial Development
Junior Commercial Developer
Loading application form